Bilaspur to be renamed as Khodapur
23 May 2017
Bilaspur streets are shrouded in a heavy gray haze of dust and other pollutants, and residents complained of breathlessness, watering of eyes, aggravated coughs and wheezing.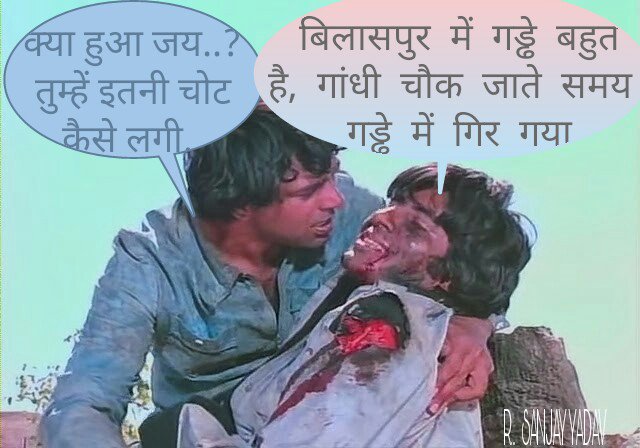 image sources - twitter/facebook
The condition of road is very disappointing and it will become worse in rainy season, morever the trees are being cut down. No control on dust due to ongoing construction. People deserve clean air, clean water. Government officials need to address this issues. Bilaspur needs good governance.